Family Time at the MoMA
Recently I heard that New York City's very own Museum of Modern Art (MoMA) had a program that was not only family friendly, but catered well to the younger kids too. This came as a surprise to me for the MoMA was one of those places I had definitely set as a "never go to" place with my little boys. Of course, I was starting to wonder if maybe my boys were ready or my approach had been wrong, especially after all the fun we had in the museums in New Orleans during our recent trip. But in addition to having children who might be ready to venture into such lovely places, the venue also needs to have a program that knows how to successfully cater to the kids and capture their interest. And this is what I wanted to check out.
MoMA membership has a series of events around their Family Program that caters to children from four to tweens. On this early Saturday morning one of those events consisted of us taking part in a scavenger hunt. I wasn't sure if this activity was going to appeal to all my kids, from the 3-year-old to the 12-year-old, but I wanted to give it a try. We arrived and had an opportunity to have a nice continental breakfast, which included coffee, orange juice and baked treats. Then we proceeded to the 5th floor where all our clues were. What came next truly impressed me: my boys, all three of them, were completely engaged in the activity which mainly required finding a painting with stars on it (such as Van Gogh's Stary Night) and counting how many stars were in it. Or finding a painting that showed a scene where they would want to vacation. Or finding a painting with triangles and counting them, and then really looking at the painting to see what other shapes they could find. But in addition to this activity, something else was happening. My boys were actually thinking about the art work.
"Mom, what does this mean?" asked my oldest upon reading a title in French, followed by "Oh, yeah, I can see that."
Or my 5-year-old stating, "Mama, I think that the man who drew this picture was sad when he did it."
"Why baby?"
"Because it looks so sad." This meaning the colors were dark and the brush strokes dragged on the canvas making for a very weary display.
My children weren't the only ones. Around us were parents with little ones of varying ages, engaging with their children over the beautiful, priceless masterpieces we so love admiring. There we were, my husband, my 3, 5, 12-year-old and I, discussing art. At the MoMA. On an early Saturday morning.
After completing the scavenger hunt and my kids excitedly collecting their prizes, we enjoyed another membership perk. The Early Viewing. Early viewing hours are reserved for members only. From 9:30 to 10:30 members have access to exclusive exhibits before the museum opens to the general public. On this day we were able to enjoy the Matisse: Radical Invention 1913-1917 exhibit displayed till October. It was wonderful as the crowd was small and the children had room to roam around and enjoy the area.
Aside from that morning's activities, the MoMA offers several other activities in their Family Program, most of which are free up to a certain number of family members, with discounts offered to museum members for additional parties (non- members pay the full fee indicated).
My husband and I buy family memberships for two main reasons: 1) we really love supporting and going to the specific venue, and 2) our children's attention span only lasts for so long before they want to move on to a new activity.  What I realized this weekend with my visit to the MoMA, and coincidental enough after a conversation with another mom whom we hang out with at the playground, is that if you love what the MoMA has to offer, and you have children, especially younger ones, a family membership is the best way for you to enjoy the space, get your children involved in museum activities, and not worry if you have to leave earlier, because your membership affords you the opportunity to come back as often as you'd like and see whatever you missed during your last visit.
We left after maybe two hours at the MoMA because our boys had pretty much had their fun at that point, but we have a list of things we wanted to see, which we think they might enjoy too when they are not so tired.
I also met some lovely families during the morning's activities, and felt very comfortable in the space with my kids. I can't say that a visit to the museum with my kids is as relaxing as if I were to have gone alone, but for a whole two hours it was really a lot of fun. Something which I didn't think would have been possible.
The Matisse exhibit was great, as were the few others we saw on display. The sculpture garden served as our little retreat when the boys just wanted to be outside for a bit, and I really can't say enough about the organized activities and how well it was all put together.
I am glad that the MoMA is back in our lives. We've missed going. Definitely worth checking out. Yes, even with kids in tow.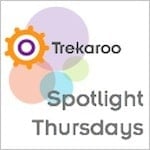 Disclosure: Complimentary admission was provided by the Modern Museum of Art. For more information please refer to our disclosure.
Use Facebook to Comment on this Post