/
The Heart of Curtain Bluff, Antigua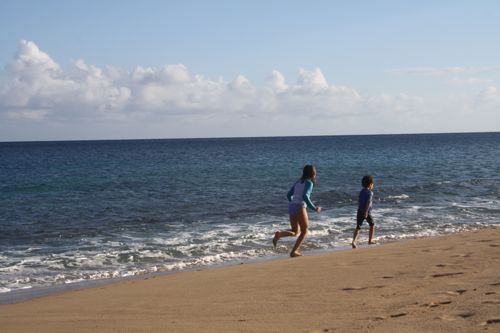 As the rain drips off the fire escape outside my NYC window, I can't help but feel a bit sad at the fact that a week ago, on this very day, I was sitting on a balcony listening to the ocean water crash against the sandy shore of Antigua as the sun softly warmed up the morning air.
I was in Curtain Bluff, traveling with my dear friend Heather, and I was loving it. Even before we arrived to the resort, as we made our way there, we knew we were going somewhere special. Our driver, Maurice, spoke to us about Old Road, the village connected to Curtain Bluff and about the founder of the resort, the late Sir Howard Hulford. What touched me the most from our brief conversation was the passion and love with which he spoke of Mr. Hulford and his wife Chelle. He was protective and referred to him as his "dear friend". He spoke of how this man from New Jersey came to Antigua in the 1950s and literally changed people's lives.
I sat back and watched the roads and small houses, the smiling school children in their clean uniforms, and the little shacks selling refreshments and fruits. My heart ached as I remembered a life growing up on an island much like this one. Yes, it's beautiful and the views are breath taking, but many of the natives of islands such as this face struggles most visitors can't even relate to. So I was curious to learn more.
When you arrive to the Curtain Bluff Resort, you are immediately greeted with a warm welcome, and it being our first time there, this was followed by a quick tour of the nearby bars, eating spots, as well as overview of the area. There is a menu and schedule of activities and free Wifi in all the common areas (yay!).
It took me a little bit to adjust to the fact that all-inclusive at Curtain Bluff, really does mean all inclusive. All drinks, including their top-shelf liquor is also included at no extra charge. The only drinking item not included are some of their high-end wine selections from their wine cellar. All water sports, motorized sports are included as well. All meals, whether a la carte or buffet. All activities on shore: tennis, squash, yoga sessions, fitness center, golf, etc. Spa treatments are an additional charge. Also included are various tennis activities offered to kids and adults visiting the resort. These are scheduled and guests are welcomed to sign up for them at any time. It is through the tennis program that many local kids, and many of the trainers available for lessons, have been able to attain scholarships and other opportunities offered through theOld Road Fund. Private lessons are also offered at an additional charge.
Our room was a nice size, with a bathroom that included a large  jacuzzi and shower area, double sinks, and enough room for two women to spread their stuff out with no problem. We had one of the Junior Suites (the daily rate for this room was $945.00 at the time of our visit), which came with two twin size beds, a small living room area, and a stunning beach view. We left the balcony doors open the entire duration of our stay because we so loved the sounds of the ocean and birds. On our first night, there was a brief rainfall, typical of the tropics. Fast and furiously it fell, the winds brushing palms tree leaves against each other. The smell of rain filled the tropical air, and then our room.  Just as quickly, it was over.
One of the things that surprised me the most about the resort, was the food.  So often do I go to all inclusive resorts, with wonderful amenities, yet it seems that the place where corners are cut is in the kitchen area. This however is not at all the case at Curtain Bluff. Everything was made to order, fresh. I fell in love with their baked goods, specifically their banana bread! I could not get enough of it.
Their Asian dishes, Caribbean dishes, anything you desired, was incredible. My most memorable dish was the Antiguan lobster tail I had on my last night there. It needed nothing for flavor, no extra butter, no lemon juice. By far one of the most delicious lobster dishes I have ever had.
The man behind these wonderful culinary creations is the charming French-born Chef Christophe Blatz who has been overseeing the kitchen at Curtain Bluff as Executive Chef for the past seven seasons, and was Sous Chef for the previous seven years. I sat down with Chef to ask him some questions, get to know him a little bit better and talk about, what else? Food.
Before you sit down for a wonderful meal, you must go to the Spa. Director Gilly Shillingford is the lovely woman who heads it and hosted our visit. The spa is still fairly new, having only recently opened in 2007.  It is a 5,000-square-foot, two-story spa with five treatment rooms: four single and one especially for couples with its own private Jacuzzi. I was able to indulge in some tea overlooking the sea before my treatment and after, was invited to sit in the outdoor lounge, sip some more tea and enjoy a fresh fruit snack before taking a dip in the infinity-edge hot water plunge pool. Yes. It was heavenly.
While enjoying tea on our first afternoon there, I was surprised by the number of families that were visiting. As the days went by, I saw even more families, and spoke to a few of them, many of which never fail to come to Curtain Bluff every year. A lot of them have been doing so for up to 40 years. Adults who experienced Curtain Bluff as small children were now bringing their own children on yearly vacations to the resort. They knew the staff by name. They hugged and kissed their cheeks as they greeted them. They greeted each other with a familiarity with which one greets a family member we love but only get to see on holidays. There was a group from Greenwich, CT, families whose kids went to the same school, and who decided to spend the Spring Break here, together.
It is important to remember that Curtain Bluff is a Luxury Resort, and it caters to a very affluent clientele. Those who have been coming here for years have their favorite rooms, many of which are booked in advance yearly, and their favorite nannies, whom are hired from the village of Old Road, and even their favorite bottle of wine, which the sommeliers have memorized to serve them when they see them again. And though the sense of luxury and top-notch service is felt every where you go, what makes this resort and the people here feel like something tangible and real to the rest of us is the legacy that Sir Howard Hulford left behind and which is kept alive by his wife, Chelle till this day.
Staff members we connected with spoke of him as one would of a father. A confident man, a bit rough around the edges, a former World War II pilot who disliked having his flowers picked from the garden (to decorate the rooms), but who was considerate and compassionate enough to recognize early on the importance of connecting with the people in the village where he was about to build one of the most recognized luxury resorts on the island.
We were told that at the beginning stages of construction he would sit with residents of the village and jot out his plans on the sand so that they understood what he was about to create and how they could be involved. This was a village, like much of the island, made up of poor, emancipated slaves, who made a living as farmers and fishermen.
Today because of the continued dedication to the people and children of the village, it is one of the most successful villages in the area. Through the Old Road Fund, supported by the resort and through donations of its guests over the years, Curtain Bluff has been instrumental in facilitating the education and professional success of many village residents who needed it most. What surprised me even more was how many of these same children who benefited from this assistance, returned to work at Curtain Bluff, as tennis instructors, managers, and even heads of staff.
As someone who has experienced the hardships of poverty in an island such as this, I was deeply moved by the incredible dedication Sir Howard Hulford, his wife Chelle, their managerial staff and their guests have for the people who work there and continually contribute to the magical experience that is a stay here.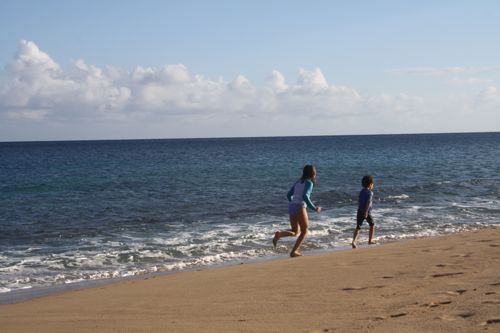 I think that of all the things I walked away with from my experience at Curtain Bluff, it was this humble and giving face of humanity that stayed with me the most. This luxury resort, with its beautiful scenery, spectacular service, and fun family-friendly amenities and accommodations, has been most successful because of what it has given back and continues to give to its community. That their guests have also invested their time, money, and affection to the area speaks volumes. There is a passion to preserve the beauty, not only in the vacation experience, but also in the people you meet there. These aren't things that are easily replicated, they don't always show up in the calculations of business and marketing strategies when planning to increase clientele and profitability. The truth is that the heart of Curtain Bluff is the secret of their success. Without it, much of what we experienced in terms of vacation and luxury stay just wouldn't be as strongly felt or as unique. Because of their impeccable delivery in service and quality, and the genuine welcoming atmosphere and friendly staff and fellow guests,  Curtain Bluff holds a special place on my list of favorite travel destinations, for families and couples alike.
Go HERE to read about Heather and Carol's snorkeling experience!
Check out our Curtain Bluff photos on Flickr!
Disclosure: Individual travel and accommodations were provided courtesy of Curtain Bluff  for the purpose of  review. The views and opinions expressed here are strictly my own. For more information please refer to the disclosure page.