/
Fall Foliage in New Jersey
When I was 8 years old, my parents and I moved out of the city for a bit and into the suburbs of Teaneck, NJ. After school I would walk home on my own, often taking my time because I had a crush on a boy named Andrew who seemed to move as slow as molasses and with whom I took these walks home with.
I don't think Andrew really had much of a crush on me, but he walked with me anyway – mainly because it was in the direction of his house. Our walks were often pretty mundane, nothing too special until Fall would come along.
It was then when my walks home with him would become fun and colorful and exciting. We played games along the way throwing leaves at each other, walking on the piled lanes of dried foliage gathered by raking and listening to the crunching sound they would make as our feet landed on them.
We stirred them up, shook the trees so that the leaves would fall on our hair, and plowed through the higher piles as we passed them by. Sometimes we would do nothing at all but gaze at the trees before us and the changing landscape. Though we might not have been able to describe how beautiful this all was, we were able to appreciate it in our own, very young way.
I have no idea where Andrew is now. I only lived in Teaneck for a very short time before I moved out of the country and my quiet, colorful walks would become car rides past beaches and tropical shores.
The memories of my short time spent in NJ as a kid and my love for this time of year came rushing in as I walked with my little boys through our now new neighborhood back in the state.
With me by their side, my boys picked up sticks, threw leaves at each other, walked along the trail of collected leaves just so that they could hear the crunching sound once their feet touched them. They delighted in having the small yellow leaves land on their hair every time the wind blew.
Even when not walking, but instead driving, the colors of the leaves and the way they dance around the tires of the cars as they swoosh by is enough to fill my heart with a a burst of joy to be surrounded by so much beauty.
My joy of walking home in the Fall has turned into a joy for hiking as well (check out some cool hiking trails I've discovered in NJ) . There is still time to experience all that Fall has to offer and the colorful changes nature is going through right now.
For those of you who want to take your leisurely walks or hiking trips in Manhattan, please refer to my list of park recommendations in New York City here.
For those who don't mind going a little further – but not too far from home, here is a little list of my favorite parks in New Jersey, as I slowly discover all it has to offer us as well.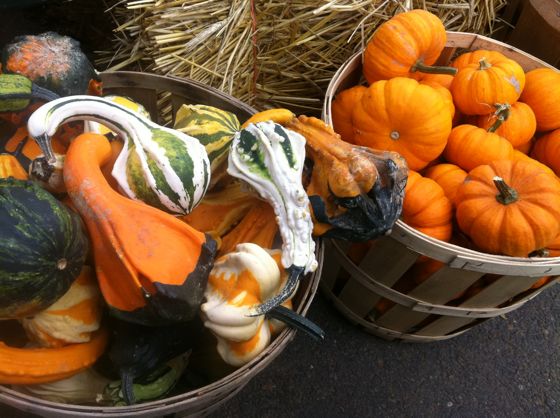 Whether your walks as solo, with your crush, or the love of your life and family, now is certainly the time to go. Check out the links to the website for whether conditions or any advisories, bring lots of water, find out about picnic spots (some have them, some don't), as well as hiking maps and other information.
But remember, the season is almost over, so get out on your adventure soon!
[subscribe2]