/
What brands are still getting wrong about working with influencers
When I first started working in public relations, I was most excited about identifying the stories and narratives of a particular client that would most connect with their audience – or when working as an in-house communications team, finding interesting ways to share the narrative selected by our executives with the community it aimed to reach.
Not much about that work has changed. Though newspapers, magazines, and morning show segments remain an elevated standard for promotional placement, social media content has often proven to outweigh the value, as well as reach and impact of these more traditional mediums. And while many brands and agencies are re-shifting their focus towards influencers, who serve as conduits for their narrative and stories, too many continue to follow older practices and are failing to evolve with this ever-changing industry. Here are some of the things that brands are still getting wrong about working with influencers:
Giving priority to number of followers
Despite the many articles highlighting the trend of buying followers for the illusion of popularity causing some brands to crack down on those who do it, too many marketers allow the high number of followers to influence their investment decisions. There are software and services that allow one to measure the level of the authentic audience an influencer has on any given platform, and sometimes just taking a glimpse at their follower list will reveal the truth. But few actually take the time to research, follow and observe the influencer over a long enough period of time to identify what truly matters when selecting one to represent your brand. At the very least quality of content should take priority over numbers, as should the quality of engagement, and the influencer message and reputation. I wish more communications teams talked to each other about influencers – as influencers, we talk a lot about brands and different agencies and representatives as well as we too want to know what we are getting into beforehand.
Deciding that an influencer is worth investing in based on their number of followers stems from a very archaic approach to marketing. These same people will often obsess over "ROI" and calculate their return on a system that no longer delivers on such old-school terms. With social media the conversation is ongoing, and can't often be measured – I, for example, have helped countless people plan trips to the Finger Lakes via DM and text messages. These people are not showing up and telling anyone I am the reason they are there, or why they booked their stay. There are ways to track success (through affiliated links, for example), but not every influencer is interested in joining the booking business. That's also the difference between public relations (promotion) and marketing (sales), though lately, it seems the lines have gotten blurry. Regardless, the Heads in Beds strategy is not one that can count on the number of followers to deliver.
Underestimating the power of the micro influencer
A micro-influencer is someone with a small following usually under the 10K mark. They are consumers who share their findings, experiences, and favorite products with their community of friends and family.
While more celebrity influencers can be great at getting your brand name out there and provide a quick, albeit short-lived boost – if you pay them enough money to do it – micro-influencers tend to be the super fans, the people who are already buying the product, visiting the destination, investing in what you have to offer and telling all of their friends about it in the process.
These are where the true connections lie. In the people who would visit your destination anyway, or who represent the lifestyle you are wanting to sell. Not to mention, the impact of the micro-influencer far outperforms that of the one-off celebrity endorsement every time.
Conflating the press trip with the marketing campaign as if the two are one and the same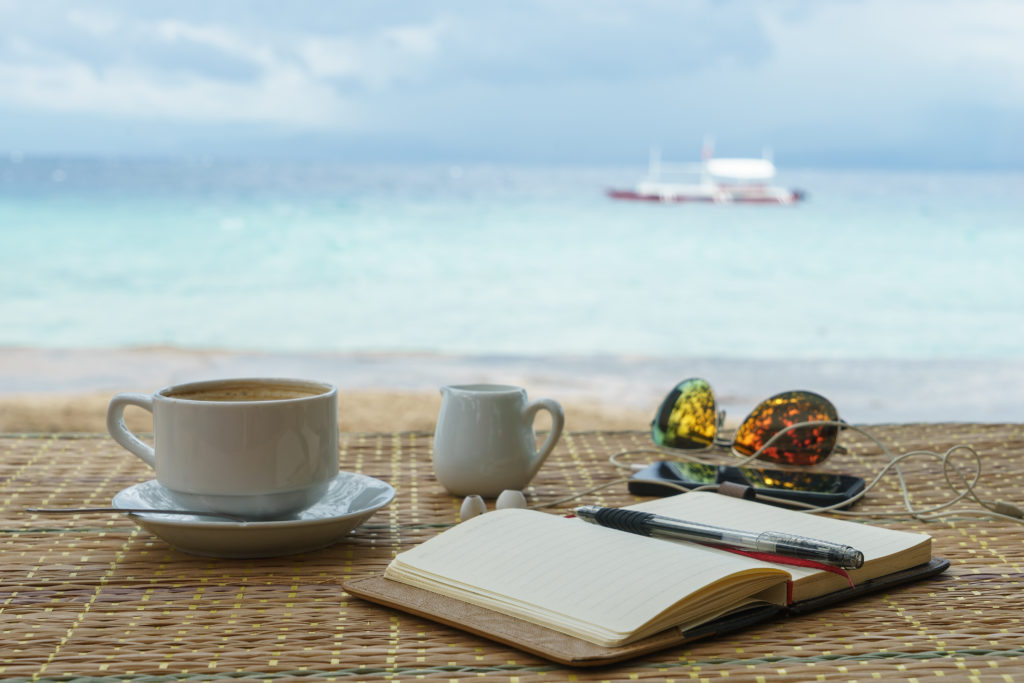 My opinion on this is not very popular, but this is ingrained in me as part of the ethics passed on to me in my public relations training: a press trip is not the same as a marketing campaign and should not, under any circumstances, be treated with the same level of expectations or compensation.
Although a media junket or press trip usually consists of paid for travel and lodging expenses, along with a pre-planned itinerary, the purpose of them is to expose media to information that you want to highlight for your brand. The brand puts their best foot forward and at the end, hope that whatever information they put out merited a positive review. Press trips should not demand a positive review. They should expect an honest one. How a blogger or journalist navigates a negative review is based on several things, starting with their experience as writers, in my industry, as travelers, as professionals, as well as their ability to remain objective. It is not something a journalist or blogger OWES their hosts as no contractual agreement for such feedback is made. This is why most agencies make sure to select media with a demonstrated history of preference in whatever it is they have to offer – and why you don't invite a fashion blogger on tourism focused excursions unless your aim is to sell dresses.
If there are demands for payment or compensation beyond that which is traditionally extended for press trips, that is now a marketing campaign and contracts and agreements should be exchanged. The idea that an influencer should be paid for simply showing up to your venue is not unheard of, but at that point, both parties have entered into an advertorial agreement and not a familiarization experience. This payment in exchange for services dictates that there is an expectation of deliverables, including a positive message.
(Additional note: some are confusing this with "lying" or being "dishonest". No brand or agency, whether they are paying you or not wants anyone they work with to lie or deceit their readers. "Positive" does not mean untruthful. What this paid arrangement means is that there are a set of expectations that come along with it. The idea that an influencer can demand to get paid and remain unhindered by oversite or responsibility to their client is ridiculous. Talented, professional writers known how to craft a message that is truthful, transparent, and real – even when they are getting paid. If the goal is to achieve complete autonomy in all your work, then don't ask to get paid for it. You get paid, you have a client, and a job to do. Same goes for the brand or agency, if you have demands, clear expectations for specific content, whether it be video or photography, or any material for marketing or promotional use outside of the scope of editorial – or if you just want to have more control over the curation of the content without of course infringing on the influencer's ethics, morals, brand, or voice, than you have to pay for that. And in all cases, out of respect to your readers and because it is FTC regulation, you must disclose your paid partnerships in your writing where it may apply. Most PR firms will refuse to pay for reviews because they understand the conflict that exists when paying for that kind of content. Also, a press trip is not a form of payment.)
I am not one to try to destroy the ways in which influencers make their living, but I strongly stand by this practice of separating the two and encourage brands and influencers to do the same. This is not only the ethical way to do things, but it also respects our audience who should know if the content we are creating is being paid for as part of a marketing agreement with our hosts.
Assuming that every influencer has the same set of skills
Some influencers are great at sales. Others are great at storytelling. Very rarely have I seen one who can do both well, especially at the same time. The brand understanding what it is that they want as an outcome for their investment is imperative in setting expectations. And though some brands reading this might be tempted to go with the influencer that can convert their messaging into sales, it's important to note that not everything is "sold" in the same way. In travel, there is a difference between using a link to help sell rooms at a resort and a story that will serve as enough motivation for that family of 5 to use their limited vacation and budget to travel to your destination. As a blogger who hates the hard sell, I can tell you unequivocally that when the focus is immediate conversion, that intention takes priority in the content creating process and it shows.
Not every Instagrammer is a great filmmaker or professional photographer. Not every YouTuber is a great blogger. Not every influencer has the same passion, interest, experience, abilities or education. Some of us had entire careers and professional training before doing this. Others have done nothing but blog. Identifying the right influencer takes time, but it is key to the success of a brand's message.
Overlooking the importance of diversity and inclusion 
In the year of the Lord, 2019 it is still possible to walk into an entire conference event and be met with a panel of white people talking about the importance of diversity in travel media. It is still possible to look at press trips or influencer campaigns and see no people of color, nobody or age diversity, talking about the same ol' thing, from the same standard viewpoints, #blessed. It is still possible to have to endure the writings of white people in African nations, Latin America, the Middle East, and black Caribbean islands talking about "them" and "their" lives and what we should expect from "there", tolerate narratives that lack knowledge, perspective, awareness, or respect.
This when reports have indicated that U.S. Hispanics represent more than $56 billion in leisure travel annually (source). That it's not just Millennials who like to travel, but that it is Black Millenials specifically (more than 70% of them, in fact) who would pay more to travel with brands who they feel understand and are interested in connecting with them (source). And while everyone is falling over to cater to the younger crowds, Gen Xers are estimated to take more than 3 trips a year – extended family in tow and Baby Boomers aren't just wilting away, but rather searching out active travel experiences, about 4-5 trips a year. There is a whole list of demographics spending plenty of money on travel and being completely ignored.
And yet brands like Puerto Rico won't use their Puerto Rican micro travel influencers to promote the island but rely heavily on the voices of foreigners to tell the story of their people and their island. Some destinations don't have a single blogger of color aligned for any of their paid campaigns or press trips, and you would think by looking at Instagram focused campaigns that no one over 45 leaves their house.
Diversity matters. Inclusion matters. Representation matters. Local voices matter. Different voices, faces, stories matter. If we walk into a room and don't see the world as it truly exists outside of our immediate circles represented, then we must do better. Because those stories deserve to be heard and told. It is not just the right thing to do, it is also the best approach there is to growing the market audience, diversifying the consumer target and increasing profits and revenue. There are a lot of influencers out there who can help.
My goals are for this list to help improve the working experiences influencers and brands have when working together. There is a lot of great talent out there, and enough opportunity for creative professionals to grow with. My hope is that the hard work is done so we can all put great content out into the world.